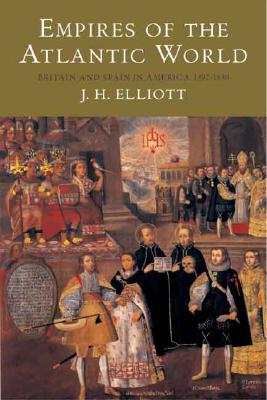 Image shown may not reflect actual item
Author Name Elliott, John H.
Title Empires of the Atlantic World: Britain and Spain in America 1492-1830
Binding Hardcover
Book Condition Very Good
Publisher Yale University Press
ISBN Number 0300114311 / 9780300114317
Seller ID SKU1037768
0300114311 1st/1st, First Edition, First Printing with full number line. Very Good. Light shelf wear to covers/corners; satisfaction guaranteed. Hardcover with Dust Jacket under mylar. Earthlight Books is a family owned and operated, independent bookstore serving Walla Walla, Washington since 1973.
More Description
This epic history compares the empires built by Spain and Britain in the Americas, from Columbus's arrival in the New World to the end of Spanish colonial rule in the early nineteenth century. J. H. Elliott, one of the most distinguished and versatile historians working today, offers us history on a grand scale, contrasting the worlds built by Britain and by Spain on the ruins of the civilizations they encountered and destroyed in North and South America.
Elliott identifies and explains both the similarities and differences in the two empires' processes of colonization, the character of their colonial societies, their distinctive styles of imperial government, and the independence movements mounted against them. Based on wide reading in the history of the two great Atlantic civilizations, the book sets the Spanish and British colonial empires in the context of their own times and offers us insights into aspects of this dual history that still influence the Americas.

Price = 19.50 USD