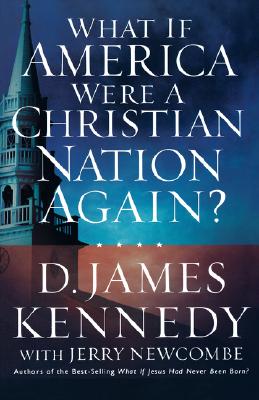 Image shown may not reflect actual item
Author Name Kennedy, D. James; Newcombe, Jerry
Title What If American Were A Christian Nation Again?
Binding PAPERBACK
Book Condition Very Good
Publisher Thomas Nelson Inc
ISBN Number 078526972X / 9780785269724
Seller ID SKU1034405
078526972X Very Good. Light shelf wear to covers/corners; satisfaction guaranteed. Trade paperback binding. Earthlight Books is a family owned and operated, independent bookstore serving Walla Walla, Washington since 1973.
More Description
Some people would gnash their teeth at the idea that America was - and can be again - a Christian nation. They will not be satisfied until they have removed every vestige of our Christian heritage from our minds and from our surroundings.
Yet in this book, D. James Kennedy and Jerry Newcombe document the incontrovertible fact that America began as a Christian nation. And "we can get back on track before it's too late," they say. "What made us great in the first place is our rich Christian heritage. It's time to reclaim America "
Price = 5.00 USD