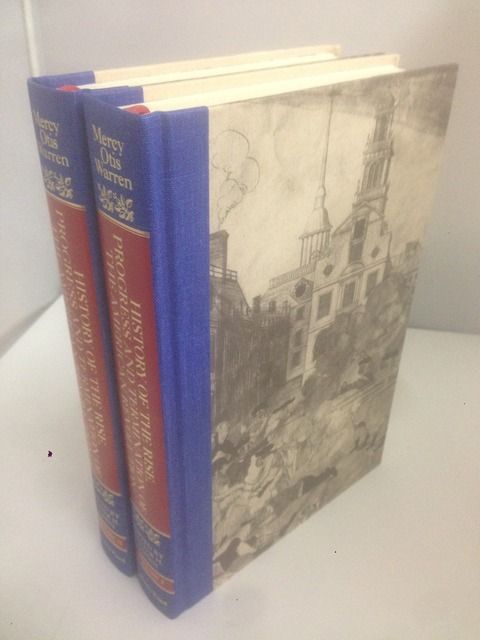 Author Name Warren, Mercy Otis
Title History of the Rise, Progress, and Termination of the American Revolution (2 Volume Set)
Binding Hardcover
Book Condition Very Good
Edition 2
Publisher Liberty Fund Inc.
ISBN Number 0865970661 / 9780865970663
Seller ID SKU1038711
0865970661 Two volumes, Very Good. Light shelf wear to covers/corners; satisfaction guaranteed. Book is oversized and/or heavy, priority or international orders will require additional shipping funds. Hardcover lacking the Dust Jacket. Earthlight Books is a family owned and operated, independent bookstore serving Walla Walla, Washington since 1973.
More Description
"A modern edition of Warren's History is indeed a publishing event. Because Warren was deeply engaged in the political and moral issues of her day, her writing represents a treasure trove, especially for those interested in the political response of women to the republican and liberal ideas animating public debate."-- Joyce Appleby, University of CaliforniaMercy Otis Warren has been described as perhaps the most formidable female intellectual in eighteenth-century America. This work (in the first new edition since 1805) is an exciting and comprehensive study of the events of the American Revolution, from the Stamp Act Crisis of 1765 through the ratification of the Constitution in 1788-1789.Steeped in the classical, republican tradition, Warren was a strong proponent of the American Revolution. She was also suspicious of the newly emerging commercial republic of the 1780s and hostile to the Constitution from an Anti-Federalist perspective, a position that gave her history some notoriety.
Price = 13.00 USD