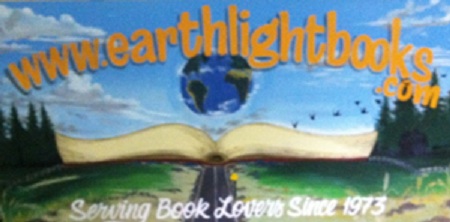 Happy 50th Birthday to Earthlight Books !!! (April 1st, 1973)
          Welcome to the cyber-home of Earthlight Books.  We are a family owned and operated full-service bookstore with a storefront located in Walla Walla, Washington and our online warehouse located in Olympia, Washington. Since 1973 we have been filling the literary needs of this wonderful community in the Walla Walla Valley.

Over the past 50 years our shop here has become a staple of this vibrant local economy, a beautiful downtown scene and an informed intelligentsia. We sell books through our storefront, this website, and a book-mobile that travels to festivals and fairs. We also sell through Alibris, ABE, Amazon, Ebay and several other online outlets through their third-party programs.

See below for some of our recent acquisitions, and some old stuff we finally got around to listing. Please search or browse our online inventory of books, but remember, this still only represents a tiny fraction of our actual book inventory. Also, categorizing our online inventory is proving to be a long and arduous process, so do take the time to search by title, author or keyword, as well as browsing by categories.

If you can't find what you like please fill out our off-line search form and we will search our additional inventory, other bookstores and book search services for you and get back to you with a quote.