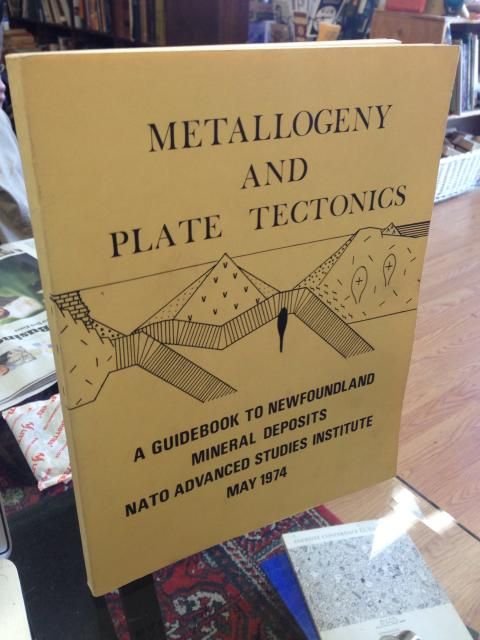 Author Name Strong, D. F.
Title Metallogeny and plate tectonics: a guidebook to Newfoundland Mineral Deposits NATO advanced studies institute may 1974
Binding PAPERBACK
Book Condition Good
Publisher Geological Association of Canada, Department of Earth Sciences... 1974
Seller ID ALIBRIS.0007374
Good. No dust jacket as issued. clean text, tight binding, light wear to exterior, Support Pacific Northwest Independent Booksellers! 171 pages Summaries in French. Papers presented in a special symposium at the joint annual meeting of the Geological and Mineralogical Associations of Canada at St. John's in May, 1974. Includes bibliographies. This book is from John Winter s Geology library. John Winter teaches Mineralogy, Igneous and Metamorphic Petrology, Introductory Geology, Environmental Geology, and Geochemistry at Whitman College in Walla Walla, Washington. He spent several summers in Greenland, plus one in Labrador and one in Norway where he studied processes that take place during the formation and subsequent development of the ancient deep continental crust. He is also working on contact metamorphism in the Wallowa Mountains of NE Oregon, as well as working briefly as an exploration geologist in New Guinea. We have more of his books (and his wife s books) available upon request. A percentage of the proceeds from the sale of this book benefit Penrose Memorial Library at Whitman College in Walla Walla, Washington, Earthlight Books across the street, and the local Walla Walla economy!
Price = 14.00 USD