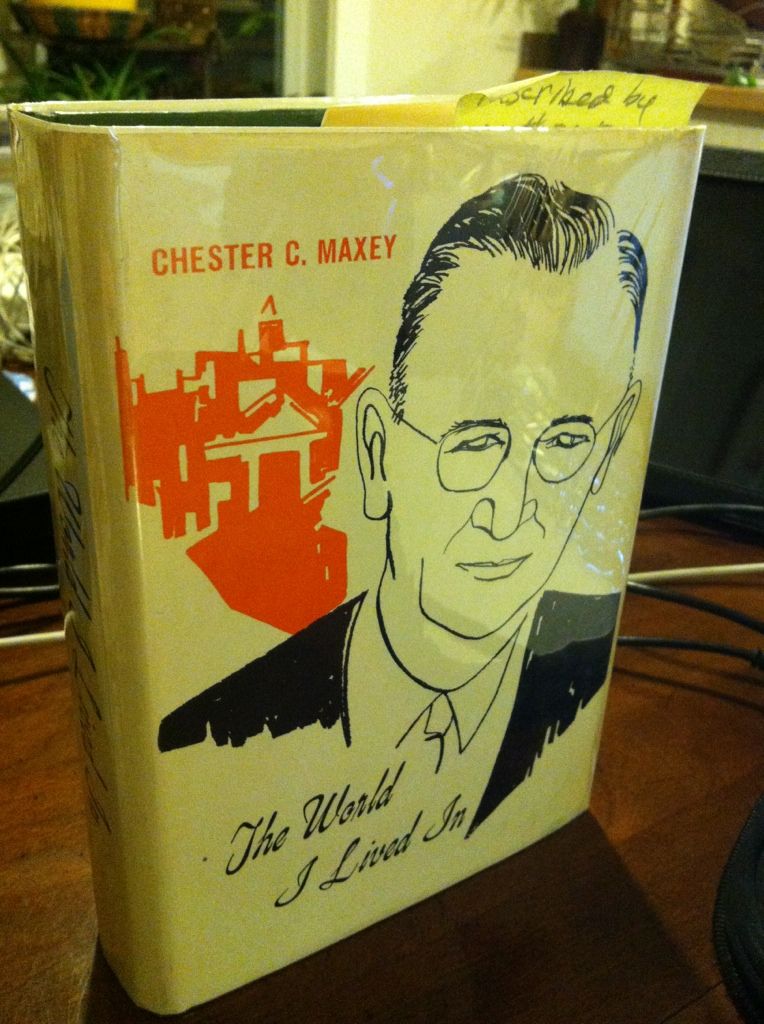 Author Name Maxey, Chester C.
Title The World I Lived In
Binding Hardcover
Book Condition Very Good
Publisher Dorrance and Company 1966
Seller ID ALIBRIS.0010292
Very Good in very good dust jacket. Signed by author. ~Clean text, tight binding, minimal wear to exterior. Inscribed by author to Bill Gulick. Support Independent Pacific Northwest Booksellers! 496 p. Maxey is a former president of Whitman College in Walla Walla, WA. Bill Gulick s writing career, spanning more than six decades, is truly remarkable. He has written twenty-seven novels, eight nonfiction books and several plays. He was a regular contributor to The Saturday Evening Post and other national magazines. His stories have become major motion pictures starring screen legends Burt Lancaster and Jimmy Stewart. A list of his literary friends reads like a Who's Who of Western Writing Elmer Kelton, A. B. Guthrie, Max Evans, Don Coldsmith, Norman Fox, Tommy Thompson, William McCleod Raine, Nelson Nye and his mentor, Walter Stanley Vestal Campbell. Gulick is considered one of the foremost authorities on Pacific Northwest history.Gulick, a University of Oklahoma graduate, began his career writing for the Saturday Evening Post with a story about the Oregon Trail. He later went on to turn the story into the novel, Hallelujah Trail. The story was picked up by Hollywood along with two more of his stories, Bend of the River and Road to Denver. After nine months in Greenwich Village ( 43-44), he married Jeanne Abbot and began writing for Liberty, Colliers, and Esquire along with The Saturday Evening Post. It was shortly after the success of Bend of the River that Jeanne and Bill moved to Walla Walla, WA, where Bill still lives, though Jeanne passed on in 2001. After 64 years as a writer, Bill has 35 books to his credit; 28 of which are novels. Almost the entirety of his work encompasses the Northwest. He is a close friend of my father, David Cosby, owner of Earthlight Books in Walla Walla. We have inherited a large amount of his personal library and are making it available online, including books signed by and to Mr. Gulick.
Price = 71.00 USD