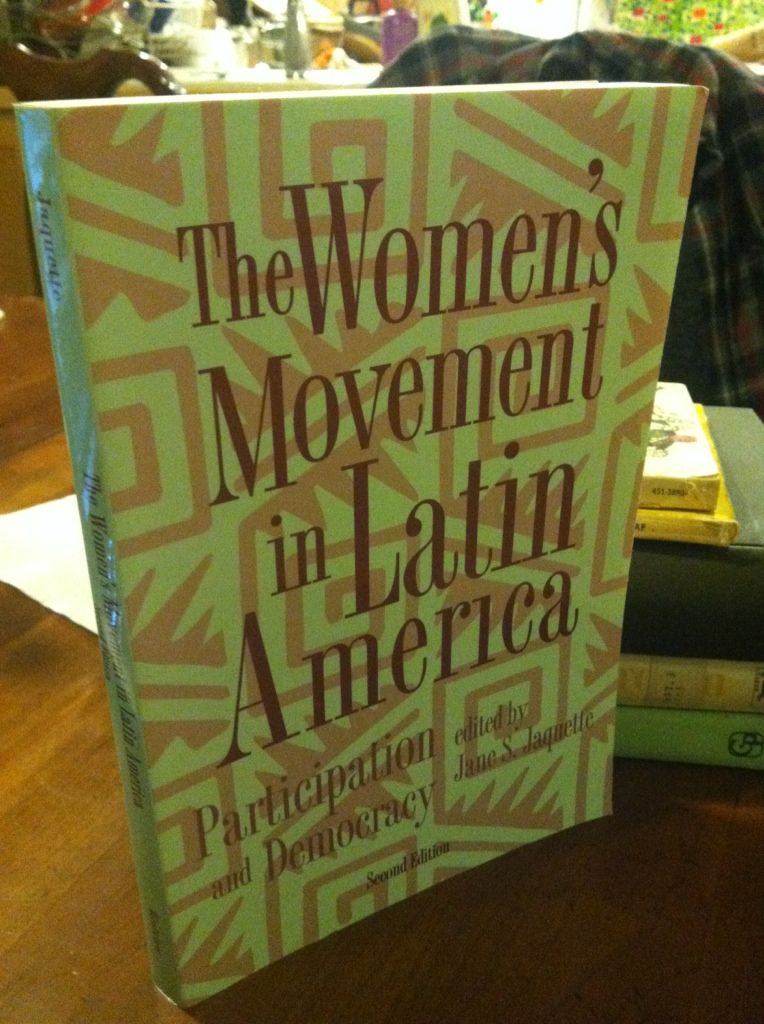 Author Name Jaquette, Jane S.
Title The Women's Movement In Latin America: Participation And Democracy, Second Edition (Thematic Studies in Latin America)
Binding PAPERBACK
Book Condition Good
Edition 2
Publisher Westview Press 1994
ISBN Number 0813384885 / 9780813384887
Seller ID ALIBRIS.0016861
0813384885 Good. No dust jacket as issued. Signed by author. ~clean text, tight binding, light wear to exterior Trade paperback (US). Glued binding. 257 p. Thematic Studies in Latin America. Audience: General/trade.
More Description
For those interested in democratic transition and consolidation, social movements, and gender politics, this volume is the most comprehensive, up-to-date, and probing analysis available of how women's groups are helping to reshape Latin America. The contributors document and assess the remarkable wave of women's political participation in Latin America over the past two decades. The first five case studies, on Brazil, Argentina, Uruguay, Chile, and Peru, examine the origins, evolution, and goals of women's organizations as they worked together to end authoritarian rule and elaborate how women's groups have adapted in the 1990s to the day-to-day realities of democratic politics. In the 1990s, the challenge has shifted from mobilizing opposition to the very different task of working with parties and government bureaucracies in order to maintain and implement their agendas. The chapters on Nicaragua and Mexico broaden our understanding of political transitions.Seven case studies vividly illustrate the variety of women's movements in the region, ranging from the communal-kitchens movements to human rights groups. Each author discusses the strategies and debates of the feminist movements in question and records their political successes and failures. Jaquette's introductory and concluding essays provide a comparative framework, highlighting the innovative ways in which Latin American women are making gender a political issue.
Price = 7.50 USD