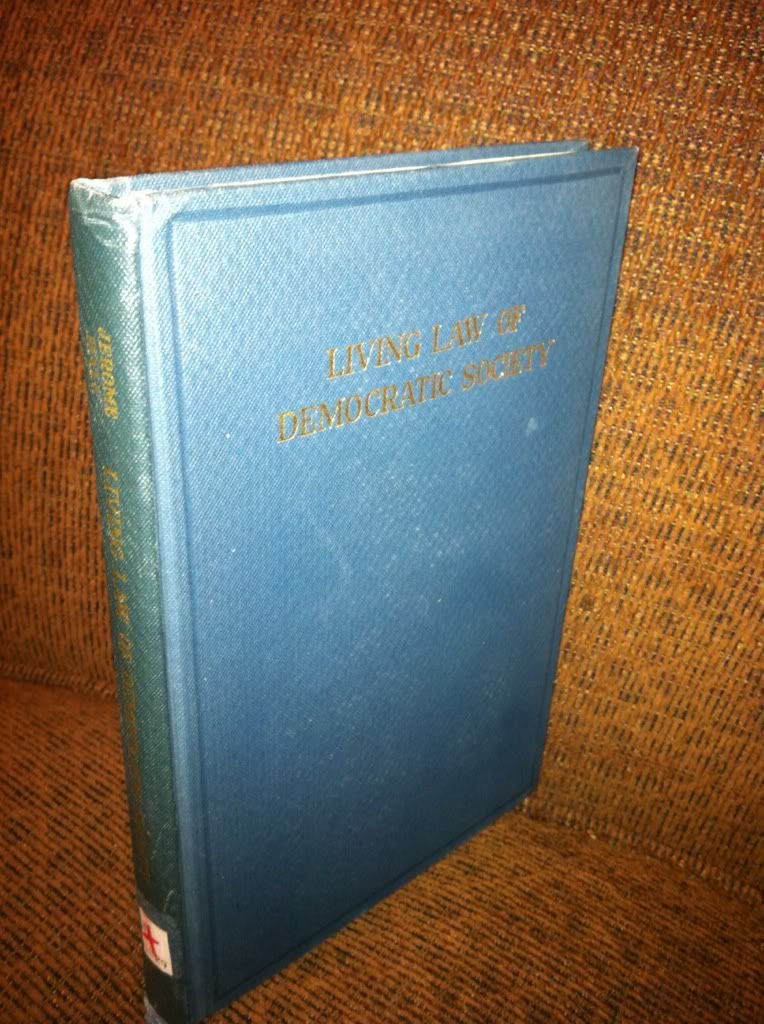 Title Living Law of Democratic Society.
Book Condition Good
Publisher Unknown 1949
ISBN Number B001NV9MSG
Seller ID SKU1006053
B001NV9MSG ~Good. No DJ. Ex-Library. Hardcover. Academic library markings/stamps; light to moderate shelf wear; satisfaction guaranteed. Whitman College Presentation Bookplate inside front cover with William O. Douglas' name stamped on it. Signed in Douglas' elegant hand on FFEP. William Orville Douglas (October 16, 1898 ? January 19, 1980) was an Associate Justice of the United States Supreme Court. With a term lasting 36 years and 209 days, he is the longest-serving justice in the history of the Supreme Court. In 1975, a Time article called Douglas "the most doctrinaire and committed civil libertarian ever to sit on the court."[3] During that time, he also established the records for the most opinions written, the most dissents written, the most speeches given, and the most books authored by any member of the Supreme Court. None of his successors has surpassed these records.
Price = 33.00 USD