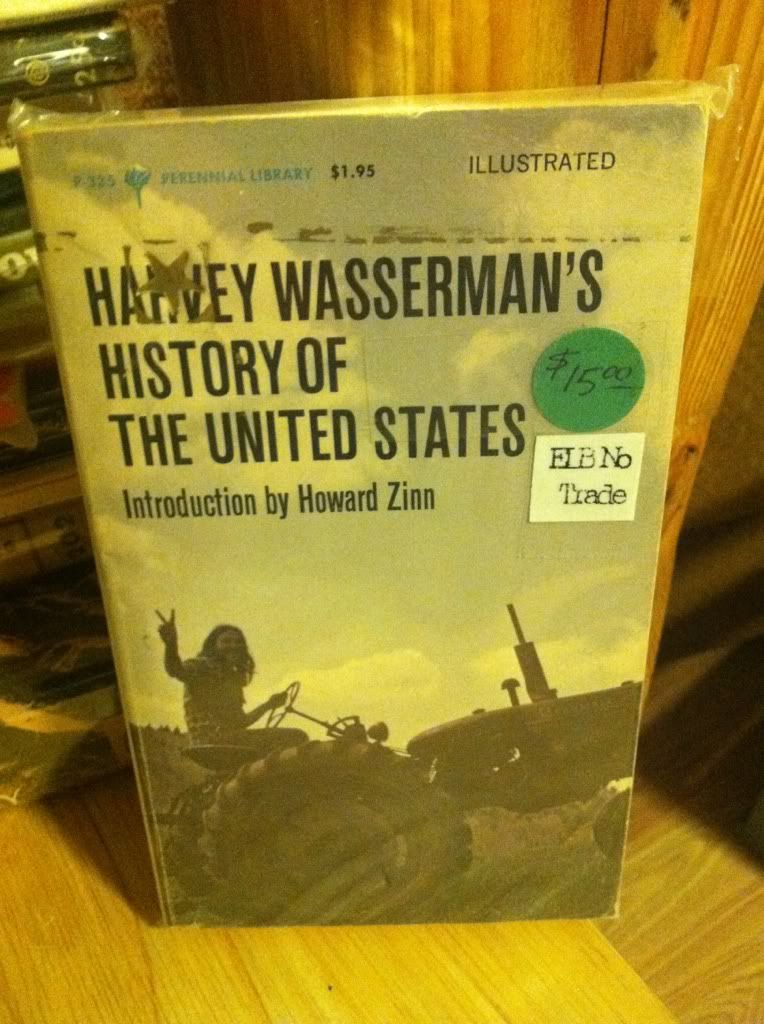 Author Name Wasserman, Harvey.
Title Harvey Wasserman's History of the United States.
Binding PAPERBACK
Book Condition Good
Publisher HarperCollins (paper) 1972
ISBN Number 0060803355 / 9780060803353
Seller ID SKU1006397
0060803355 ~Good. No DJ, as issued. Mass-market Paperback. Light to moderate shelf wear to covers/corners; satisfaction guaranteed. Harvey Franklin Wasserman (born December 31, 1945) is an American journalist, author, democracy activist, and advocate for renewable energy. He has been a strategist and organizer in the anti-nuclear movement in the United States for over 30 years. He has been a featured speaker on Today, Nightline, National Public Radio, CNN Lou Dobbs Tonight and other major media outlets. Wasserman is senior advisor to Greenpeace USA and the Nuclear Information and Resource Service,[1] an investigative reporter, and senior editor of The Columbus Free Press where his coverage, with Bob Fitrakis, has prompted Rev. Jesse Jackson to call them "the Woodward and Bernstein of the 2004 election."[2] He lives with his family in the Columbus, Ohio, area.
Price = 9.00 USD