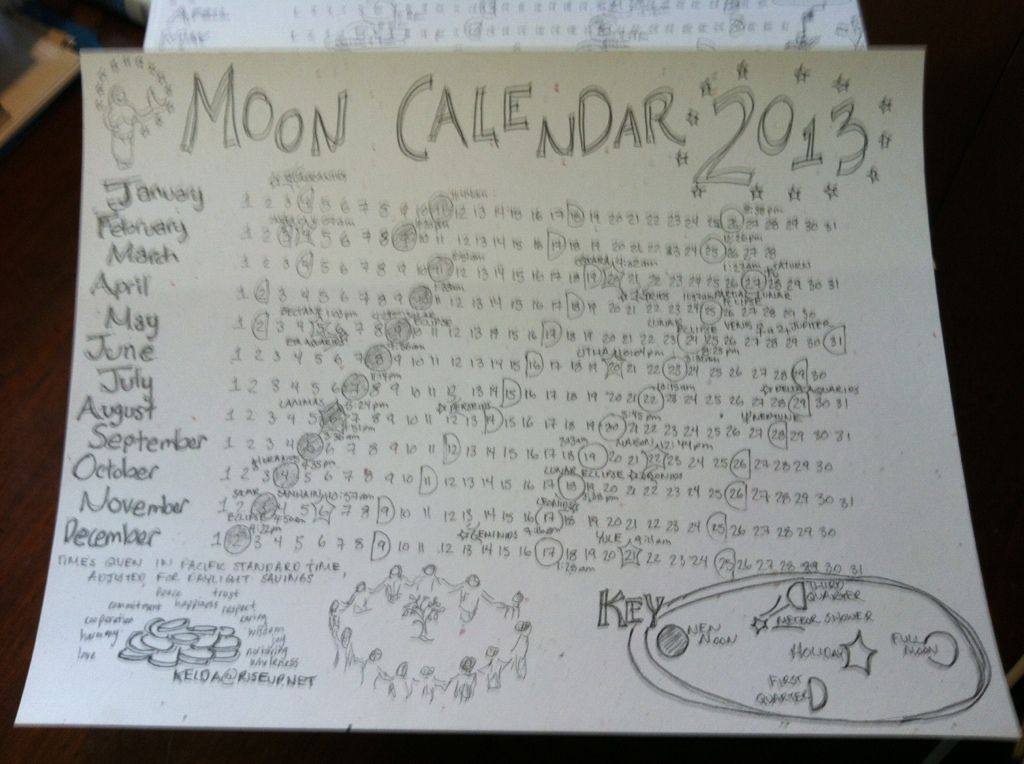 Author Name Kelda
Title 2013 Moon Calendar with Key, Eclipses and More!
Binding CALENDAR
Book Condition New
Publisher Last Word Press 2012
Seller ID SKU1010188
8.5 x 11 black and white, hand-drawn Moon Calendar for 2013. "This lunar calendar highlights the phases of the moon and other celestial events. Attention is given to exact dates and times (PST) of new moons, full moons, equinoxes, solstices, cross-quarter days (otherwise known as pagan holidays), solar and lunar eclipses, meteor showers (named for the part of sky they originate from), and prominent planetary happenings." We met Kelda at Barter Faire this year and started carrying her calendar. Perhaps we'll release it in a new format soon. In the meantime, behold!
Price = 3.00 USD