You must allow cookies and JavaScript for a proper shopping experience.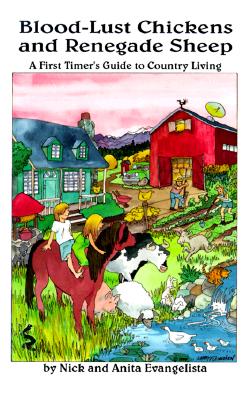 Price: $14.95
Publisher: Loompanics Unltd : 1999-09-01
Seller ID: SKU1002303
ISBN-13: 9781559501972
Binding: Paperback
Condition: New
---
Wanna get away from the rat race? Considering a move to the country? Author Nick and Anita Evangelista moved from the pollution-filled skies of Los Angeles, California to the fresh air of the Missouri Ozark Mountains in 1985, with that thought in mind. This book shares the experience of their move back to the land with the reader.From the introduction: "Our goal in writing this book about the hazards of farm and country was not to be disparaging of the experience. W had, and have, no intention of scaring off potential homesteaders with horrors of blood-lusting chickens and renegade sheep."We l...
View More...
Price: $16.95
Publisher: Breakout Productions Inc : 1997-06-01
Seller ID: Alibris0009462
ISBN-13: 9781559501668
Binding: Paperback
Condition: New
---
New. No dust jacket as issued. Brand New! Support Radical Independent Pacific Northwest Booksellers! Trade paperback (US). Glued binding. It will probably be news to many readers, particularly those trying to buy or build a first home, but there are incredible bargains to be found in homes that are slated for demolition, homes that are perfectly solid, sometimes spectacular that can be purchased for extremely low prices and moved to a new site. In Houses to Go, Robert L. Williams covers all the details--how to find these houses, how much you should pay, how to prepare the new site, how to arra...
View More...