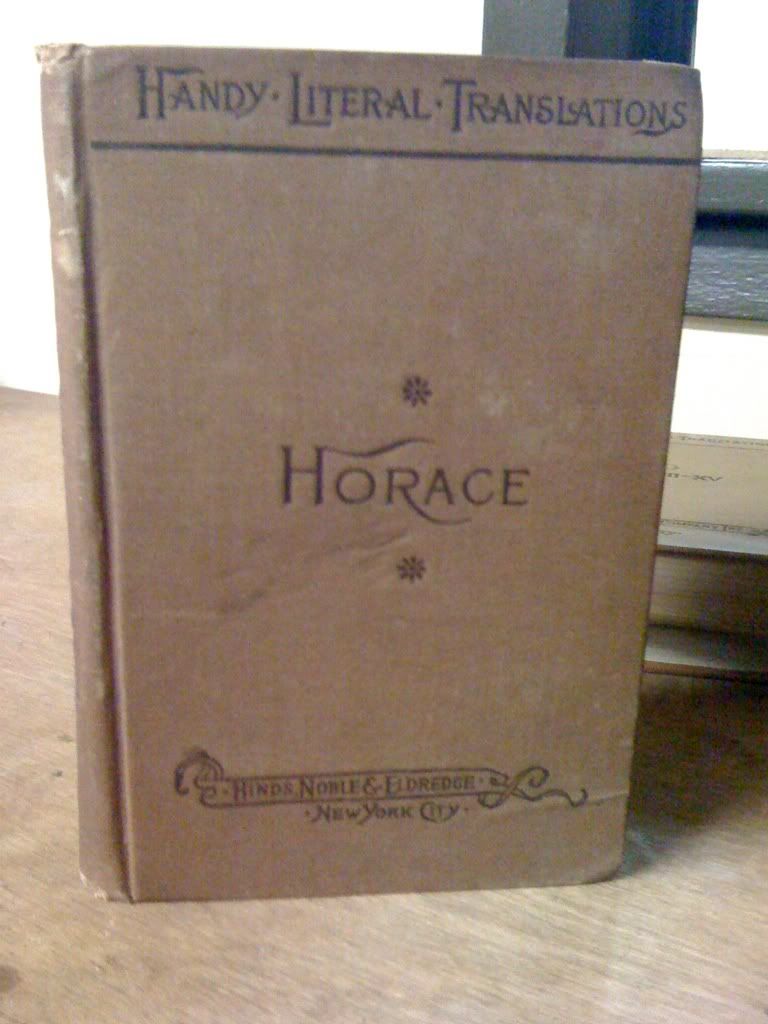 Author Name Smart, C.
Title The Works Of Horace
Binding Hardcover
Book Condition Good
Publisher Hinds, Noble & Eldredge, Publishers 1894
Seller ID SKU1004937
~Good. No DJ. Light to moderate shelf wear to boards; satisfaction guaranteed. Spine cracked. Wear to ends of spine. No date, circa 1894. Donno's copy. Association copy: This book is from the collection of Elizabeth Story Donno and Daniel J. Donno. Elizabeth Donno was an esteemed Renaissance scholar and alumna of Whitman College in Walla Walla, Washington, class of 1944. She received an honorary Doctor of Letters degree from Whitman in 1979. In the summer of 2009 her collection was donated to the Penrose Memorial Library at Whitman and we are slowly making it available for purchase. Proceeds from the sale of Donno's library benefit the Penrose Memorial Library, the local Walla Walla economy, and Earthlight Books, across the street from Whitman. If you are interested in more of her library please contact us directly.
Price = 18.50 USD