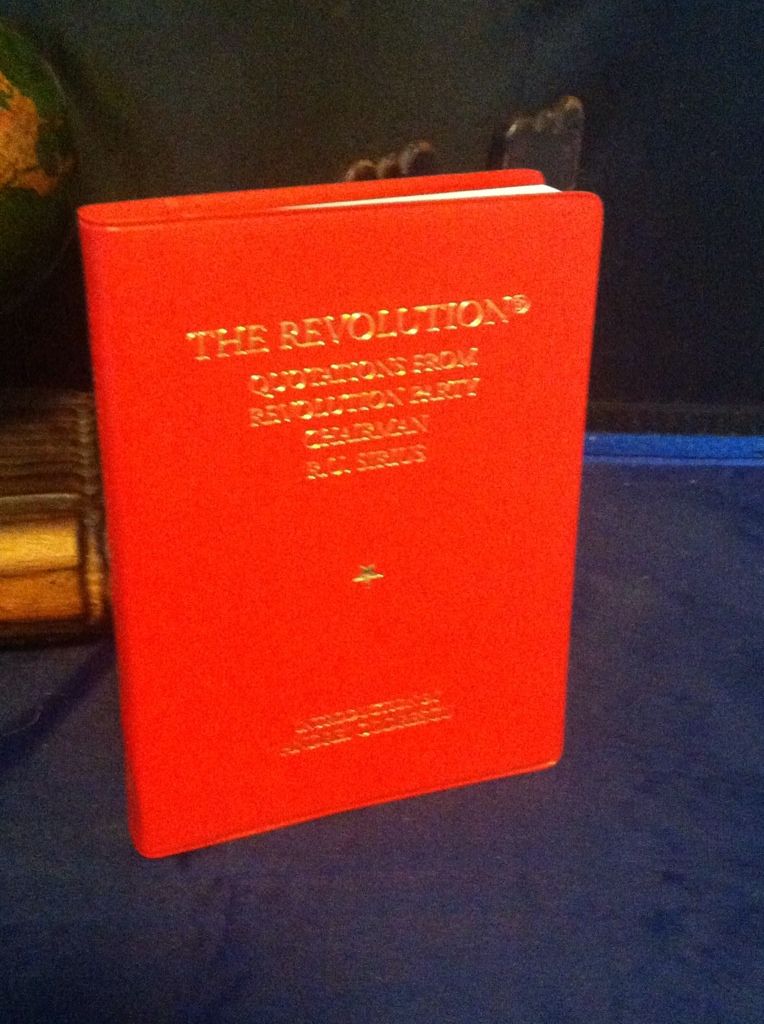 Author Name Sirius, R. U.
Title The Revolution: Quotations from Revolution Party Chairman R. U. Sirius
Binding PAPERBACK
Book Condition Very Good
Publisher Feral House
ISBN Number 0922915628 / 9780922915620
Seller ID SKU1011931
0922915628 ~Very Good. No DJ, as issued. Trade Paperback. Light shelf wear to covers/corners; satisfaction guaranteed. Red plastic dustwrapper.
More Description
R. U. Sirius has won a devoted following for his brash, insightful writings and daring media pranks. Packed with bite-sized strategies for improving life on the planet, this collection of his latest dictates and musings will jar any complacent mind into decisive revolutionary action. Eliminate taxes for incomes less than $100,000. Legalize pleasure drugs. Stop policing the world. Put environmental concerns before profits. Stop censorship and defend privacy on the Internet. Always on the edge, Sirius is now at the helm of radical reform.
Price = 7.00 USD