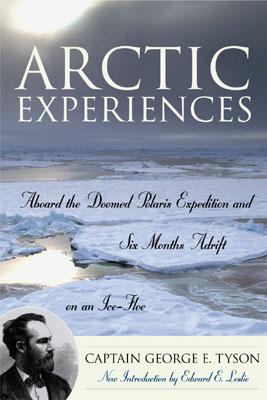 Image shown may not reflect actual item
Author Name Tyson, George E.
Title Arctic Experiences: Aboard the Doomed Polaris Expedition and Six Months Adrift on an Ice-Floe
Binding Hardcover
Book Condition Very Good
Publisher Cooper Square Press
ISBN Number 0815411898 / 9780815411895
Seller ID SKU20154406
0815411898 Very Good. Small scratch to front of DJ. Light shelf wear to covers/corners; satisfaction guaranteed. Hardcover with Dust Jacket. Earthlight Books is a family owned and operated, independent bookstore serving Walla Walla, Washington since 1973.
More Description
The Polaris expedition to the North Pole, the first such journey led by Americans, mixed groundbreaking achievements with harrowing disasters. Veteran sailor of the North Seas George Tyson joined the expedition when it set out in 1871, and kept a detailed record of the remarkable events that occurred on board the ship. Tyson's journal relates the mysterious death of the expedition's leader, Captain Charles Francis Hall, and the ship's entrapment in arctic ice. The bulk of Tyson's book concerns the months he spent with nineteen fellow crew-members stuck on a broad chunk of ice that broke away from the Polaris and drifted out into the sea. Tyson tells of his life with Eskimos and his daily struggle to survive in subzero temperatures, each day wondering if he would make it back to America.
Price = 7.50 USD